Now YOU can offer Business Formation, Employer Tax Registration, and Corporate Filings …in your application …under your brand …in all 50 states.
Payroll Service Companies love our Payroll Tax and Employer Tax Registration APIs as they provide a secure and reliable solution for registering businesses with the appropriate agencies and securing the information necessary to start processing payroll in any state. 
Our Business Formation API and Business Filings APIs are perfect for business filings and corporate compliance services that recognize the value in leveraging the CorpNet Business Filings experts and 50 state infrastructure.
Trusted, Reliable, and Fully Scalable
CorpNet was founded by pioneers of the incorporation and corporate compliance industry. With their extensive experience in hand, CorpNet has formed over 500,000 companies since 1997. Our proven track record and in-house fulfillment team have made us a household name. All our services are backed by real people in a fully scalable system, with a top-notch customer service team.
SOC 2 Compliance Monitoring 
Feel comfortable knowing your customer data is secure. At CorpNet data protection is a top priority! 
Our API Can Support the Entire Lifecycle of a Business
Business Formation
Start offering business formations to your customers. Our filing experts will handle all the paperwork to help register sole proprietorships, partnerships, C corporations, S corporations, limited liability companies (LLCs), professional limited liability companies (PLLCs), professional corporations, and nonprofit corporations. CorpNet can even file 501(c)(3) paperwork.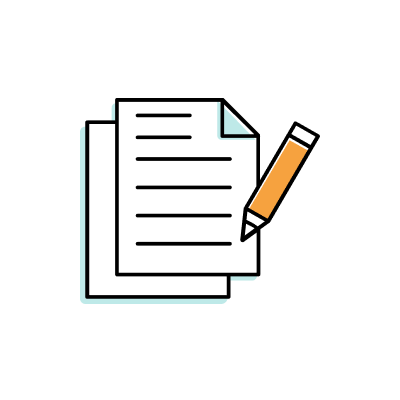 Business Filings
Our robust API doesn't stop at formation. CorpNet offers registered agent services in all 50 states and now you can too. Your customers can also easily manage everything from business name reservations, Employer Identification Numbers (EINs), and DBAs to annual reports, foreign qualifications, amendments, conversions, and dissolutions.
Payroll and Sales Tax Registrations
Our API connection can help your customers get their business up and running quickly by making payroll and sales tax registration a snap. We can quickly register companies for state withholding, state unemployment insurance (SUI), and even sales tax licenses. Our payroll experts will help your customers pay their employees quickly.
Compliance Monitoring and Alerts
Compliance monitoring is made simple because our API and compliance portal will do all the heavy lifting. We automate entity management by keeping track of compliance due dates, sending compliance alerts, submitting annual reports, and maintaining a portal of all important documents. CorpNet makes corporation and LLC management easy for you and your customers.
The CorpNet Difference
Our top-tier customer service, transparent business model, and reliable turnaround times can help you offer more to your clients on your own terms. Integrating one or more of our API packages can set you apart from your competition and help improve your bottom line.
Quantified Customer Service
Our service team is always available to help and answer questions. Our team of formation experts is fully scalable and highly trained to work with you and your customers. Unlike other providers of legal services, we are ready, willing, and happy to provide live support.
Customer Service Reporting
CorpNet's metrics-driven technology allows you to see how CorpNet is meeting your customer's expectations and your business goals. We want to create positive customer experiences and increased revenue. Our reporting will help you see it's working.
Transparency
We will always be honest with you about pricing, processes, timelines, and resources. There are no hidden fees or upsells that may distract from your own offering. We make sure we partner with our API users and this partnership starts with transparency.
Scalable
CorpNet's team is ready to service any business, small or large, helping you expand your business at a rate that works for you. Whether you are a small law firm or a enterprise level organization, our services and support will scale to meet your needs.
Quick Turn-Around Times
ur team will always make you and your orders a priority. If you have a rush situation and need something expedited, we can provide a quick response with fast turnaround.
Frequently Asked Questions (FAQ)
What is an API?
API is an acronym for Application Programming Interface, which is a software connection that allows two software applications to communicate via the cloud.
A private API key will open a developer friendly portal and transfer data via common code such as HTTP or REST. This data transfer allows information to securely be sent and received in an automated and structured fashion.
Because an API is automated, it does not require human intervention. Transactions can automatically take place which produces a low-cost way to increase revenue and profits.
Can CorpNet Create a Custom API For My Specific Needs?
Yes! If you don't see the legal services you need, CorpNet can create custom a API that fits your unique needs. Bring us your entity management challenges and we'll create the perfect solution.
What Features are Included in the API?
CorpNet's API Package includes:
Comprehensive business logic and data validation to ensure your client's order is processed smoothly
Package options available in a given state for a specific business structure
Realtime pricing
Processing time required
Real-time status updates
2048 Bit security
What Services Can I Offer Through the API?
CorpNet's API Package includes the following services:
Business Fillings
Name Reservations
Initial Reports
Registered Agents
DBA's (Fictitious Business Names)
Federal Tax ID Number
Business Licenses & Permits
Annual Reports
Foreign Qualification
S-Corporation Elections
Conversions
Articles of Amendments
Reinstatements
Articles of Dissolution
Express Filing Services
Payroll and Sales Tax Registration
California Employer Tax Registration (State Unemployment Insurance & State WIthholding)
Texas Employer Tax Registration (State Unemployment Insurance & State WIthholding)
Sales Tax Registration
Schedule an API Demo
Have questions about our APIs or want to schedule a demo? Send us your contact information and we'll reach out to you!